Snorkeling
Discover the underwater world by snorkeling under supervision. Get information about the fish you can come across and experience the Cape Verdean underwater world. Swimming certificate required. Materials included.
Snorkeling in the coral bay
See the amazing underwater world in the coral bay, experience a green plain with colored fish, little to no waves and discover the wonders of this place.
prices:
€ 55,00 per person
€ 30,00 per child between 8-12 years.
Snorkeling from a boat
Taxi costs can be charged. This tour can also be combined with a half day tour.
Price:
€55,00
€30,00 per child 8-11 years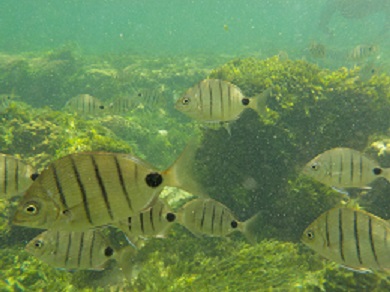 Fishing With A Local Fisherman
Lovely floating at sea while your fishing rod waits in the sea for a fish that bites. This tour is suitable for 5 to 6 people + the fisherman. This tour includes fishing equipment. Of course this tour can also be combined with a city tour in the afternoon.
Every fish you catch is for you! (throwing back or giving away is also allowed.) Or make it a Catch and Release.
Price:
€50,00 per person
€25,00 per child
+ Riu Touareg + €40,00 taxi
Back To Basic Boat Tour
Enjoy on and from the water. During this tour our driver will pick you up at the hotel, he should bring you to the boat, where we are waiting for you. First we should search a nice place for fishing, who should catch the first and biggest fish? After fishing you have the possibility to swim or do some snorkeling (can our fisherman show you special fishes?). After snorkeling we will visit the small Island, were we should prepare the grill and were you can enjoy some history, the view, the water and a drink. When the first fish/chicken/etc. ready is, can we enjoy a tasty lunch.
Material included, drinks and transfer
Price:
€70,00 per adult
€35,00 per child
(from Riu Touareg + €30,00 taxi costs)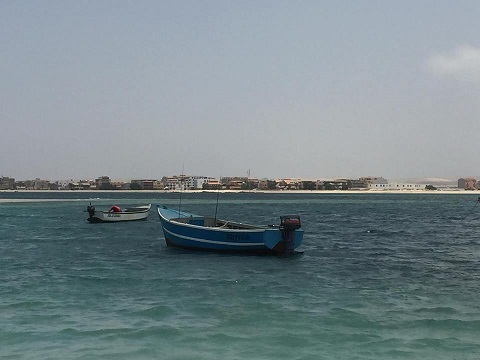 Bay Cruise – Sailing Boat excursion (half day)
Enjoy Boa Vista from this amazing Sailing Boat. Have a swim, Snorkeling, a fresh drink, some fingerfood and great entertainment. But next to this, don't forget to enjoy the amazing views. Transfer, a drink, fingerfood included. Do you want to discover Boa Vista like the others did? Than this is your tour! Book and reservate your places.
(Attention: this tour must be payed before the excursion. We will come to your hotel/apartment for the payment. A cancellation is at least 24 hours before the start of the tour or with a medical document of the doctor)
Price: 
€59,00 per adult (12+)
€29,50 4-11 years old.